Teddy Bears
Hoodie Bear

The Original "Funky Bear" wearing custom knitted hoodies.

Funky Friends

Lions, Tigers, Monkeys and more. Your Message on a cute Hoodie, Greeting Card, Friendship Rings Included

Top Teddy Bear

Big Big Hugs! Extra Large 21 inch Teddy Bear With Personalized Hoodie, Free Gift Card and Delivery!

Theme Animals

Large 16" Hand Stuffed Plush Animals wearing costumes. Army, Marines, Navy, Surfers, Doctors, Nurses & more!

Sweater Bears

Genuine "Flying Bears" Limited Edition 14 inch Teddy Bears wearing a custom knitted sweater in the color of your choice.

Budget Bears

Personalized Jumper With Your Message. Includes Greeting Card Delivery - 14 inches from Head to Paw!

Personalized Teddy Bear Mothers Day Gifts
BUY NOW with Complete Confidence 100% Money Back Guarantee
Show your Mom how much YOU appreciate her this Mother's Day
Give Mom a Unique Teddy Bear Gift with your own Personal message embroidered on the Teddy Bear's clothing.
These high quality Teddy Bear's are made from soft, luxurious fabric, and will be a Mother's Day Gift which your Mom will adore. You can add your own text on the Teddy's Bears clothing, so you can give her a message which shows how much you love and care about her.
It's simple...
Choose your teddy bear from our range

Type in your birthday message message

Your message will then be professionally embroidered onto the bear's hoodie

Select your free greetings card

Type in the message to be printed inside your greeting card

Your personalized teddy bear will then be sent straight to your door - ready as a perfect birthday gift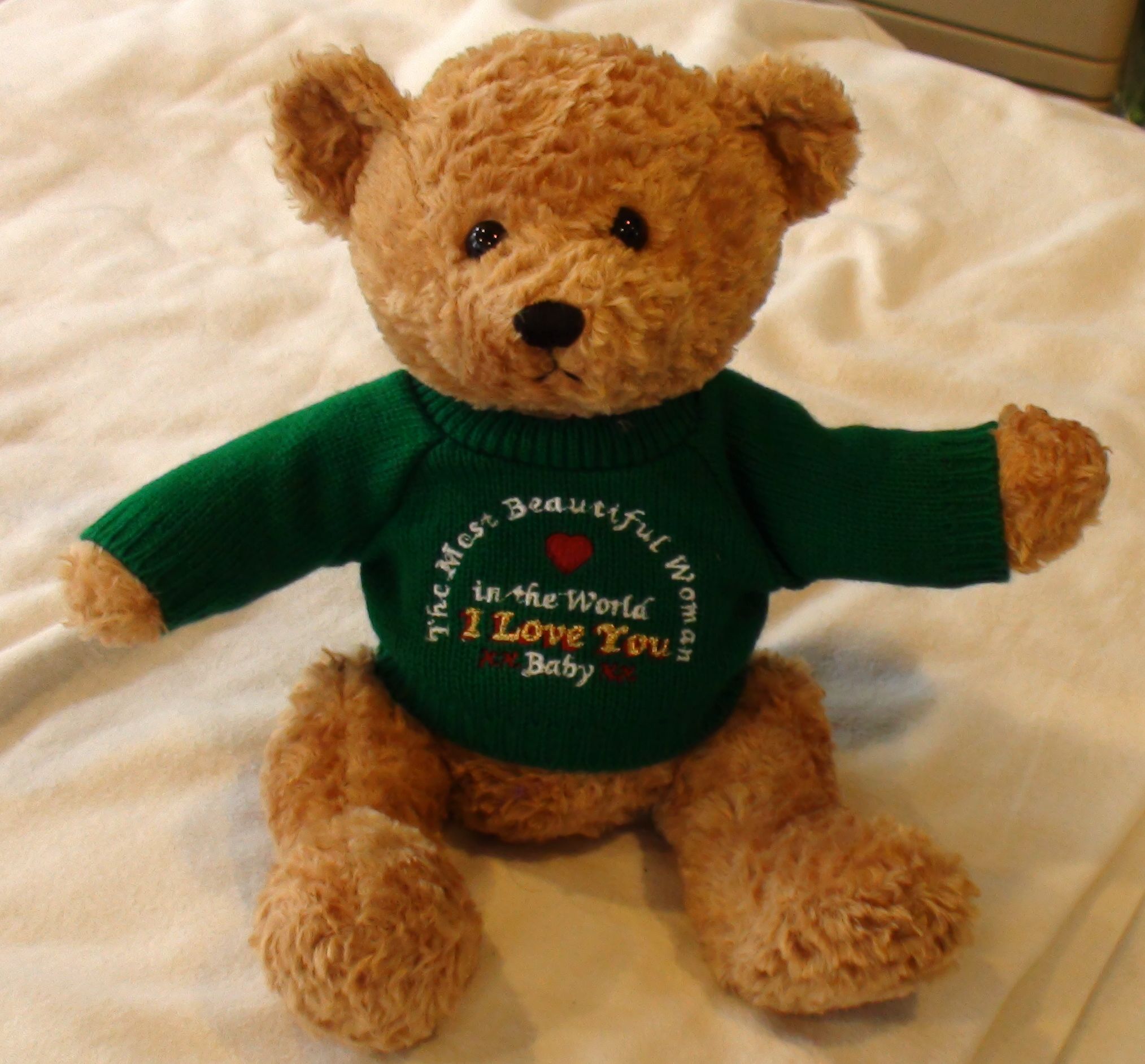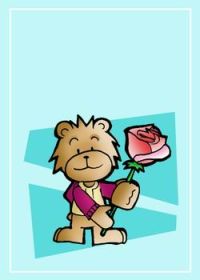 "Happy Mother's Day!"
You can have any message you wish!
Soft, cute and cuddly Teddy Bear's from our unique range

Any Mother's Day message you want embroidered on the Teddy Bear's clothing

FREE Personalized Greetings card with your text included

Sent with a Special Teddy Bear tote bag with novelty Teddy Bear passport!

US delivery in 4-6 days is included at no cost! (2 day rush delivery is available at checkout)


Prices start from only $24.99! and Includes Fast US Delivery....


Let's get started. Click here now to choose your Teddy Bear.
For people living in the UK, Mother's Day falls on the fourth Sunday of Lent. The dates change every year but the challenge to find a meaningful and sincere gift that will express your intimate thoughts remains the same
.
Mother's Day
is a tradition that evolved in Europe and North America and has been adopted by other countries. The earliest celebration honouring Mothers goes back to the annual spring festival of ancient Greece dedicated to Rhea the Mother of the Gods. The Greeks would pay tribute with honey-cakes and fine drinks and flowers at dawn; this has been likened to breakfast in Bed! In many countries the failure to mark Mother's Day is regarded as highly disrespectful. The Catholic Church has always linked Mother's Day with reference to the Virgin Mary and In Spain, the day has a religious significance there, the day is dedicated to Mother Mary. The "Mata Tirtha Aunshi" a Hindu tradition is celebrated in Nepal.
The African continent has many festivals that revere Mothers and counties like Nigeria celebrate
Mother's Day
on the same date as the UK. The second Sunday in May is the date that Mother's Day is celebrated in Bangladesh where selected mothers are given the Ratnagarva Ma Award recognising their importance to society and throughout the country gifts are given to celebrate Mother's Day. It was Anna Jarvis from Philadelphia who started the campaign that brought about the official recognition of Mother's Day in the United States. When her mother passes away, she wanted all mothers to be remembered so she asked that white carnations be the official
Mother's Day
symbol. In 1914, President Woodrow Wilson signed the orders that made Mother's Day a national holiday. In America Mother's Day has become one of the most successful commercial occasions with the American public spending Billions of dollars on Gifts, with over 2 billion dollars spent on flowers alone, and it is one of the busiest days for the American restaurant businesses
Mother's Day is becoming very popular in China with carnations again the preferred flower and although the Chinese People acknowledge the occasion has its origins in the USA people have readily accepted as it falls in line with their ethics of respecting their parents. France refers to Mother's Day as the Fete des Meres. It provides children honour their mothers and give her gifts. Mother's Day is celebrated on the last Sunday in May in France and is treated like a family birthday when all family members gather for a festive meal.
In Yugoslavia on Mother's Day the children tie up their mother, letting her go only when she had paid them with sweets or other goodies! Sweden celebrates
Mother's Day
on the last Sunday in May and is a family holiday. The Swedish Red Cross sells small plastic flowers on the days proceeding Mother's Day and money raised from the sale of the flowers is used to help needy mothers and their children. India celebrates Mother's Day on the 19th of August and is a tradition revered by the Pathare Prabhu caste.
When
Mother's Day
comes around we always think of a unique way we can thank her for everything she has done for us over the years. Personalized Mother's Day Teddy Bear Gifts are a great way to let Mum know just how important she is to you.
Let's get started. Click here now to choose your Teddy Bear.
Personalize Your Teddy Bear

Start Personalizing
the Perfect Gift
Click Here
---
Teddy Bear Cards




Click here to see the full range of Teddy Bear Cards